How do I link my Fuel Rewards® to the Shell app?
If you have not linked your Fuel Rewards® account upon sign up and would like to link your account, please follow the steps below:
1. Click the "Save 5 ¢ per gal with every fill-up" on the home screen of the Shell app. Once clicked, you will be directed to register for Fuel Rewards.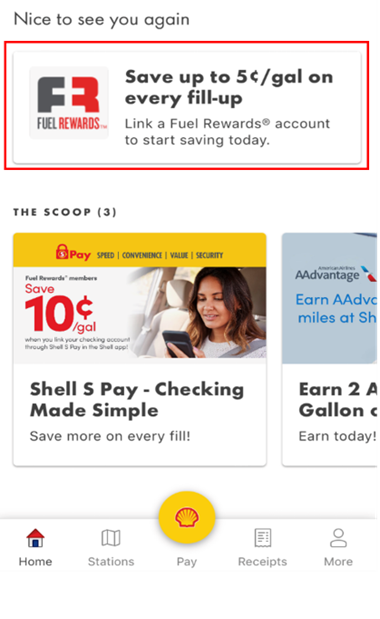 2. Click on the hyperlink "Sign in here" and you will be directed to sign in to your Fuel Rewards account. Enter your Fuel Rewards email and password.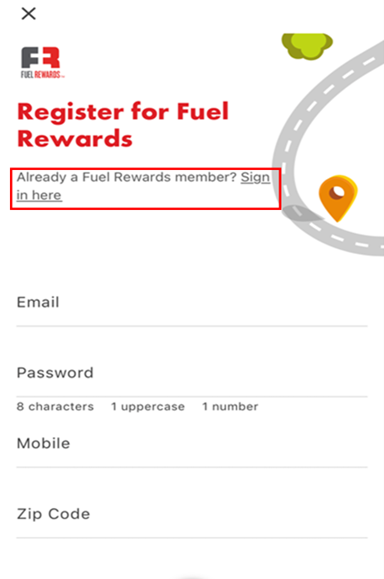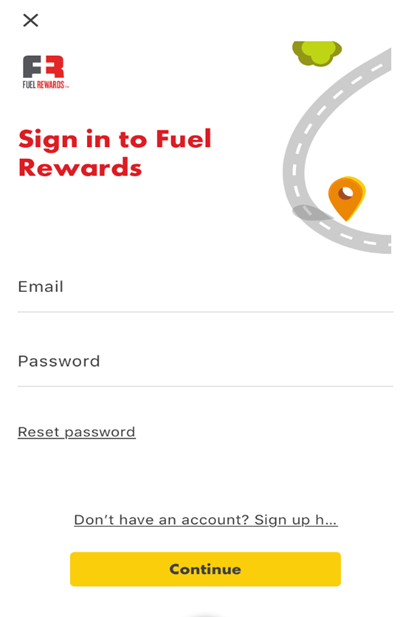 3. Once successfully linked, your current Fuel Rewards® savings and lifetime savings will be shown on the app's home page.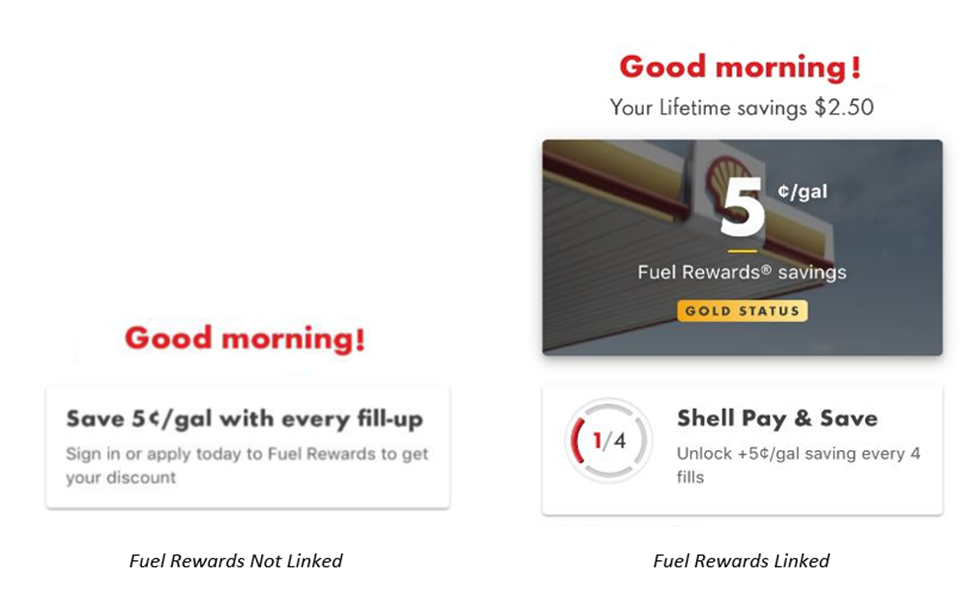 Note: If you're encountering issues in linking your Fuel Rewards account to the Shell App, kindly contact our Customer Service Help desk.