To make your payment at the pump, open your Shell app and follow these steps: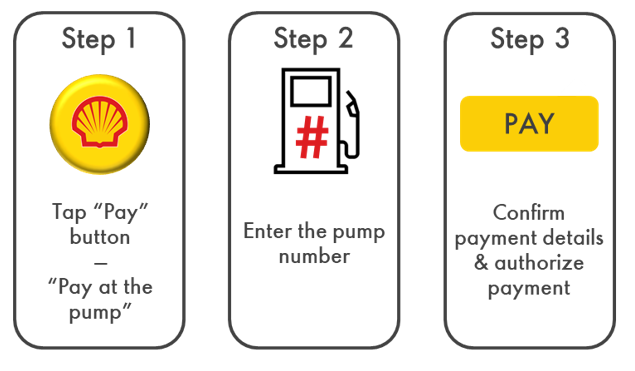 Tap "Pay" button and click on "Pay at the pump" on the payment screen,
Enter the pump number,
Verify your details such as the fueling value and mode of payment that you would like to use.
Once verified, click "Make payment" and authorize payment details.
Once transaction has been authorized, you may start fueling at the pump.
After you are done fueling, a digital receipt will be available in the Shell app.