To link your checking account via Shell S Pay, please follow the steps:
Step 1: Log in to your Shell Pay & Save account.
Step 2: Click "More" then choose "Payment Method". Once clicked, select "Add Payment Method".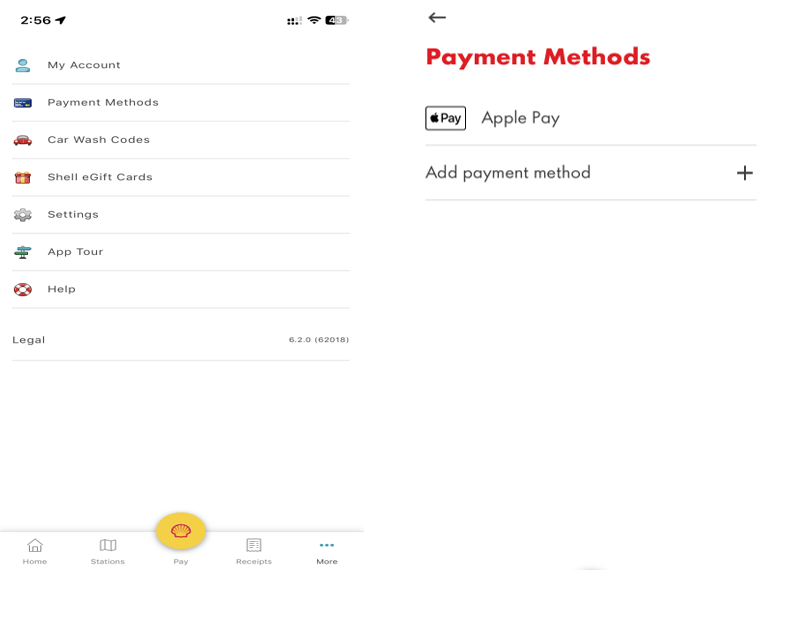 Step 3: Click "Shell S Pay (Checking)". Then you will be directed to the information entry screen.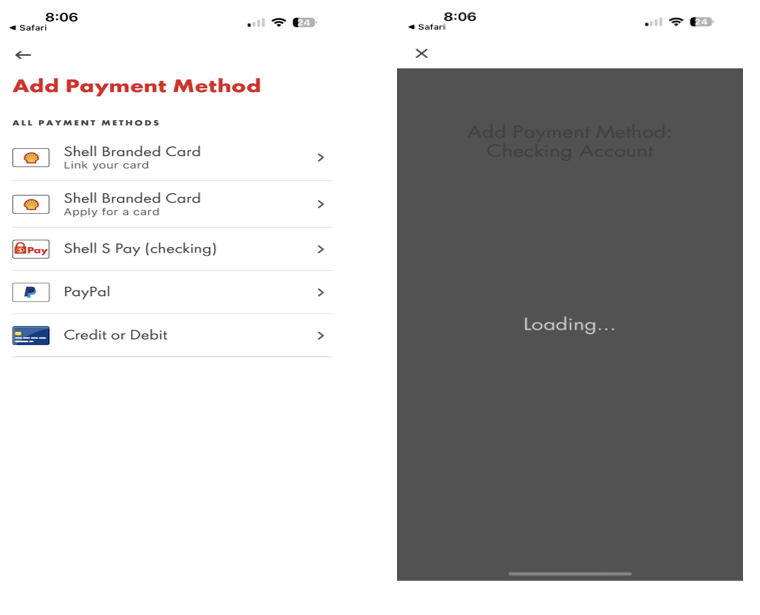 Step 4: Enter your checking account.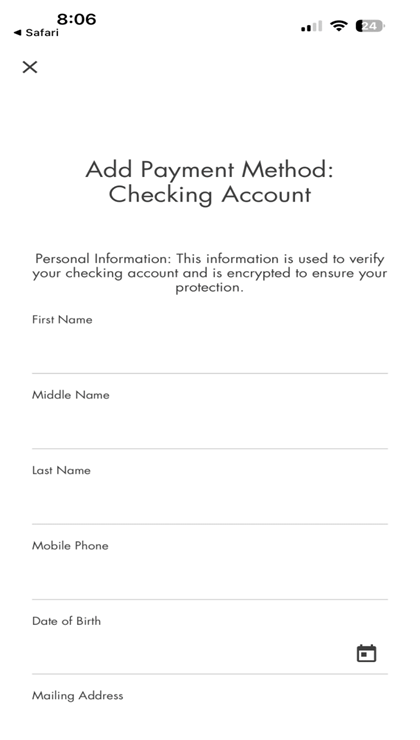 Step 5: Once you complete the information screen, the Plaid prompt will pop up and provide details of next step. Hit "Continue".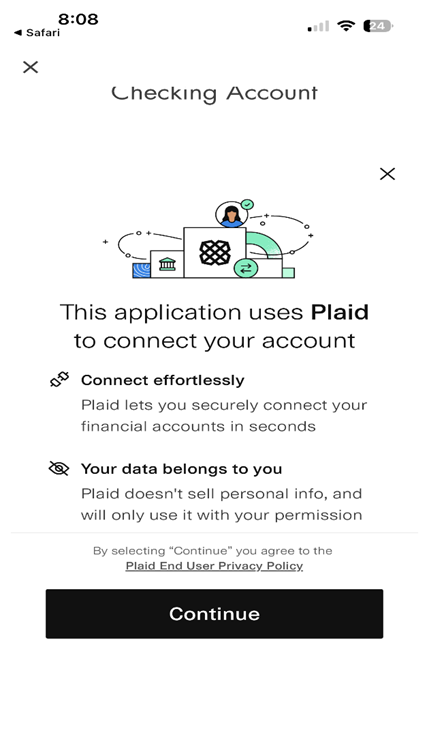 Step 6: You can select your bank if listed, or there is an option at the bottom (not shown) to manually enter banking information. Once bank is selected, you will be taken to the selected bank's login screen to enter your details.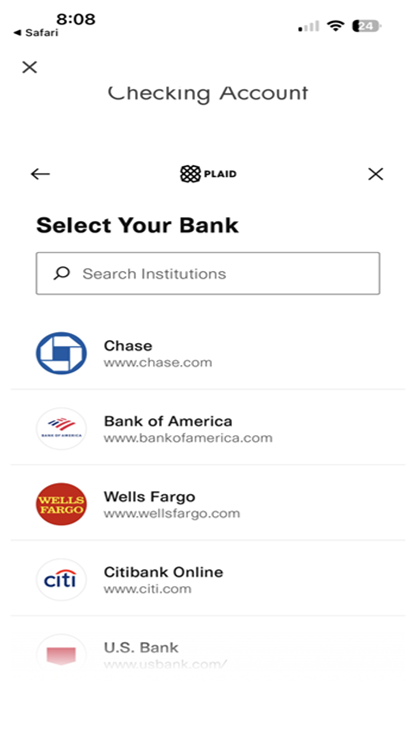 Step 7: Once your banking login is confirmed, you will be prompted to continue by selecting "Link Now".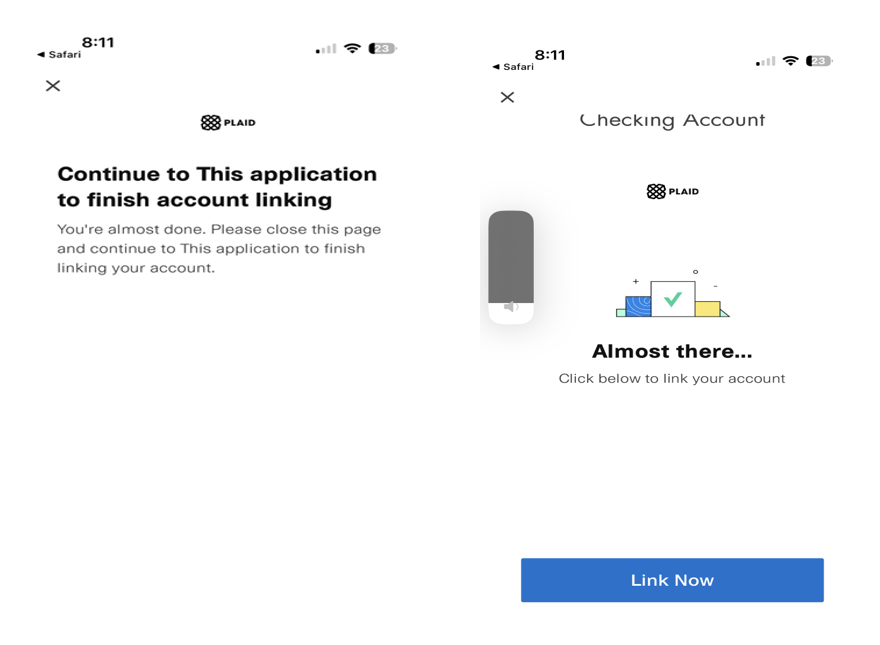 Step 8: You will be prompted to create PIN and then re-enter your created PIN for security. Once this step is complete, you will receive a pop-up that you have successfully added Shell S Pay and it is available in their method of payments lists.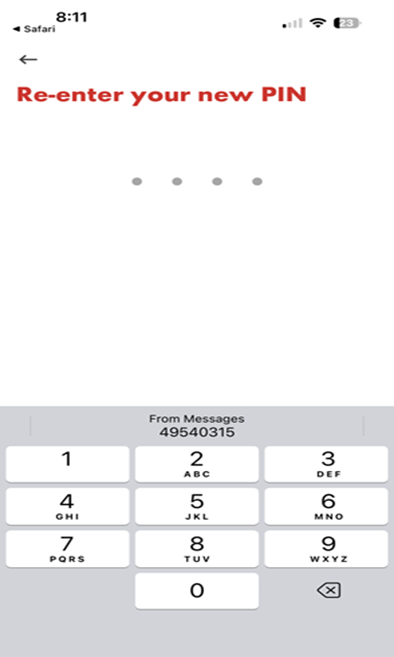 Note: If you are trying to link your checking account to Shell S Pay, you must successfully link your Fuel Rewards® account first to your Shell app account. To link your Fuel Rewards account, you may go to How do I link my Fuel Rewards® to the Shell app?.
If you do not have an online bank account, you will be required to provide your checking account details. These details will be verified by Shell and can take approximately 2 business days before the account is created and ready for use.
If you are encountering issues in adding your checking account to Shell S Pay, please call our Shell S Pay Support Team at 1-855-767-8555 or you may e-mail them at s_paysupport@bimnetworks.com.